Wupass Logged Into Novaworld 9/3/2014…  just happened to look at "who is online" and Wupass was there.
He had not logged in since June 30th, 2014. Is it the last time for him to do so, closing his account?, help clear out some SPAM and JUNK on the forums… or possibly someone else logging into his account? .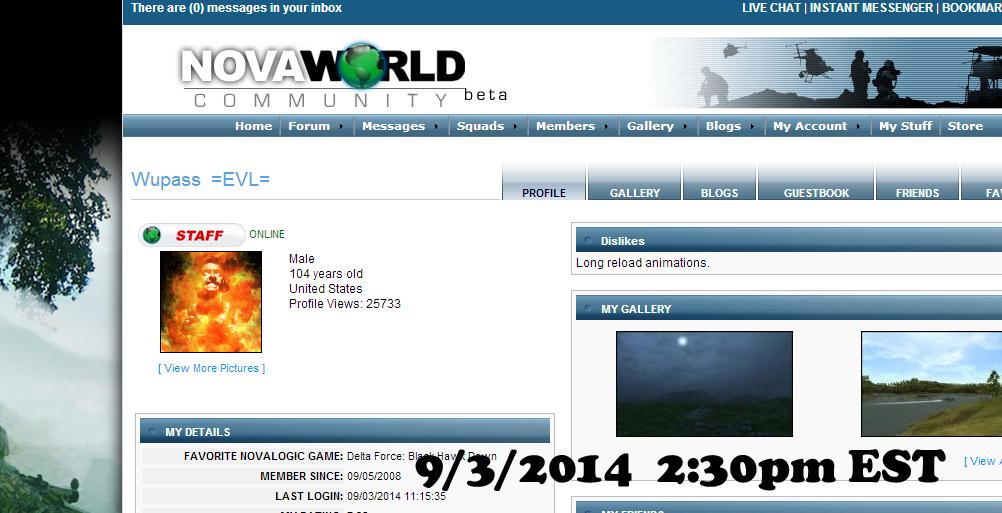 Either someone is logging into Wupass's Account or he is helping in spare time MOD the forums.
NovaCommand tweeted this on September 2nd:
@novalogicinc – user on novaforums embeds sound files in post, no moderation. #SHUTITDOWN
A Novaworld user, Thunderbird -SoF had a audio TeamSpeak embed as a signature on his profile which automatically played audio each time you viewed a page he posted upon. I also sent Wupass a comment with this link to his page and low and behold the audio signature embed on Thunderbird's account is removed.
Updated: Not only was the signature with audio embed removed, it appears Thunderbird's account was removed…? Nicely done.
http://www.novaworld2.com/index.php?idtag=5407830f12e2b&do=/public/notfound/user_THUNDERBIRD./
Thanks Nova… er Wupass… ?